Art on Ice 2010: Backstage
Part III: Lausanne
By Reut Golinsky
Photo © Reut Golinsky
The Malley rink at 16:00, just a few hours before the first show in Lausanne: practices, interviews, last preparations.
The Kourbanovs check the platform for their number.
Marco Caduff, the narrator; and Salome Brunner with her team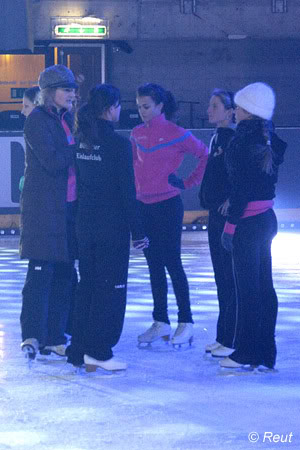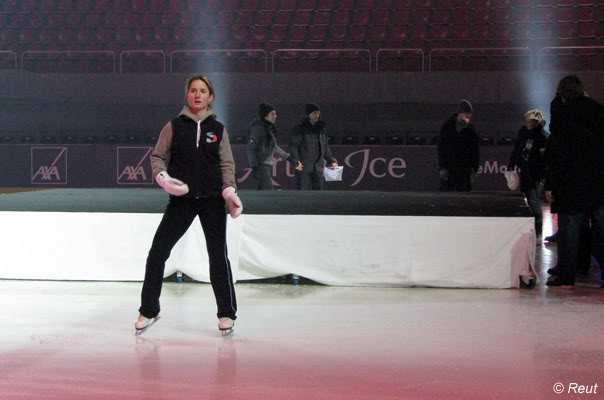 Anaïs Morand and Antoine Dorsaz couldn't afford to miss even one day: World championships was around the corner. So they had a serious practice, off and on the ice.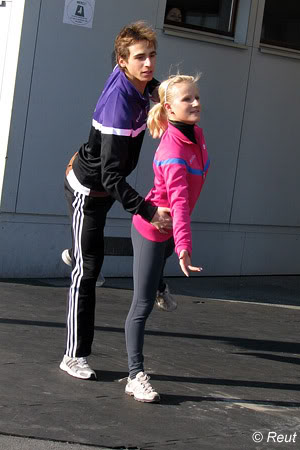 Yevgeny Plushenko, Olivier Schoenfelder and Sarah Meier interviewed by Swiss TV: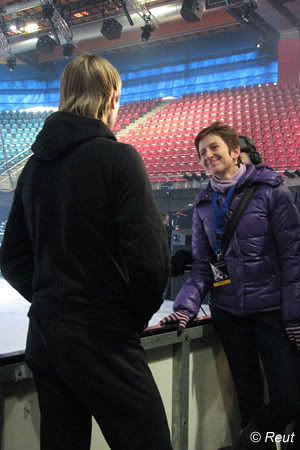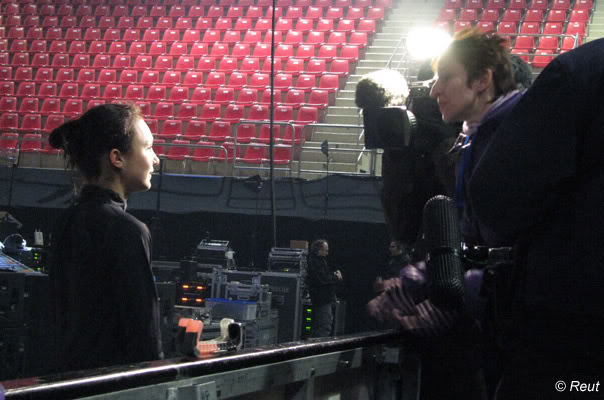 The last-minute preparations were made, the last skaters left the ice after rehearsal, the audience started to fill the rink.
My last minutes backstage, my last words of the interview, my last "goodbye"...
My last "Art on Ice" show was about to begin... that was exciting and a little bit sad.
Back to Part I