The enjoyable & exciting Dreams on Ice show 2017
October 5, 2017
By Atsuko Kuryu
Photos © Keiko Kasai

The annual Dreams on Ice show was held at the ShinYokohama Skating Center in Yokohama, Kanagawa, July 7 - 9. Keiko and I had a chance to attend and report on the very first show.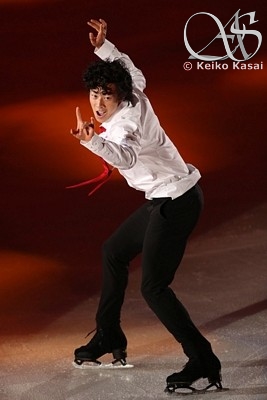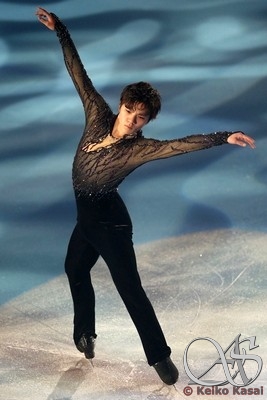 The most impressive performances that night were offered by the following 4 skaters: Nathan Chen, who danced through the whole program to Parachute with stunning speed. His energy, from beginning to end, was very impressive, and all of his spins were awesome. Shoma Uno, whose performance was notable because of its musicality. In the first part of his new short program, L'lnverno by Vivaldi, he pulled the audience into his performance and didn't let them go until the end. Both Nathan and Shoma nailed quads in their performances. Mai Mihara looking strong and fantastic in her Libertango short program. Among all the elements, her spins were especially beautiful and eye-catching. The audience wouldn't stop praising these skaters and gave them all standing ovations. And Marin Honda, who selected a piece from Turandot as her free program for the Olympic season. She is a natural artist and expressed the concept of the music thoroughly, which is very rare at her tender age (15 at the time of the show).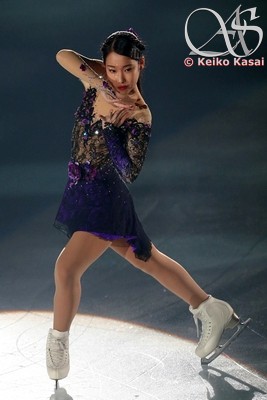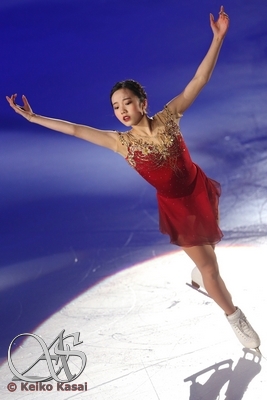 But there were other skaters in the show as well. A young (16) Mitsuki Sumoto presented fresh and vivacious performances. While watching him I was in awe over his ability to use his whole body; it made his Le Miserable program even more attractive. Yuna Shiraiwa shone in her performance, and even brighter in her cute yellow dress to If My Friends Could See Me Now.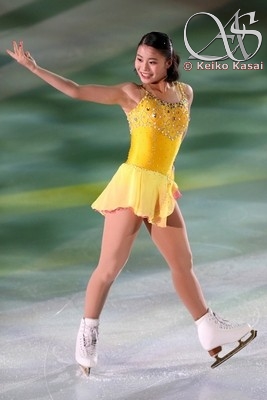 The Japanese Junior champions, Kazuki Tomono and Kaori Sakamoto, were solid in their performances. Kazuki skated to Westside Story with lots of energy, while Kaori represented the mesmerizing atmosphere of the French movie Amélie. Both had wonderful speed.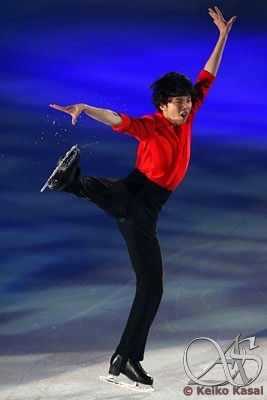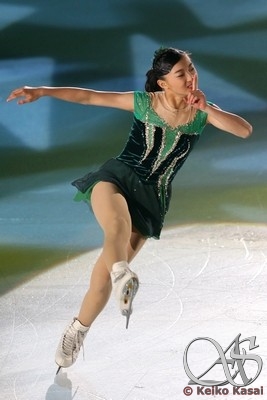 And some well-known skaters were there too. Takahito Mura skated very expressively in his performance to Evermore from Beauty and the Beast. He sure delivered the highest triple Axel that night! Rika Hongo charmed everyone as she portrayed today's kind of young lady with her danceable Black Pink, while young (also 16) Wakaba Higuchi challenged the graceful music, Hallelujah. She did it well! After a successful last season, Keiji Tanaka seemed to have gained some self-confidence. His movements were very clear and convincing in his program Memories.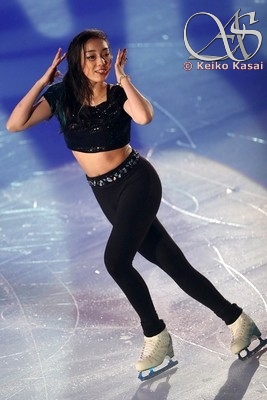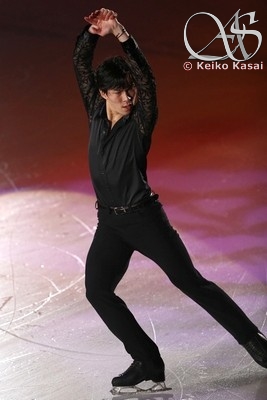 Recently Japan has had more than one couple on the international Ice Dance stage. The most successful and well-known team is Kana Muramoto/ Chris Reed. In their exhibition program, they had created one original movement after another, and you couldn't take your eyes off them. The other ice dance couple, Emi Hirai/ Marien De La Asuncion, who recently announced their retirement, said they wanted to show their gratitude to all the fans. Acting on their word they skated a beautiful program with love and passion, and the audience gave them generous applause. Another couple, Rikako Fukase/ Aru Tateno, was new-comers as seniors. They placed 13th at the World Junior Championships last season, and now showed their short dance where they moved faster and in better unison.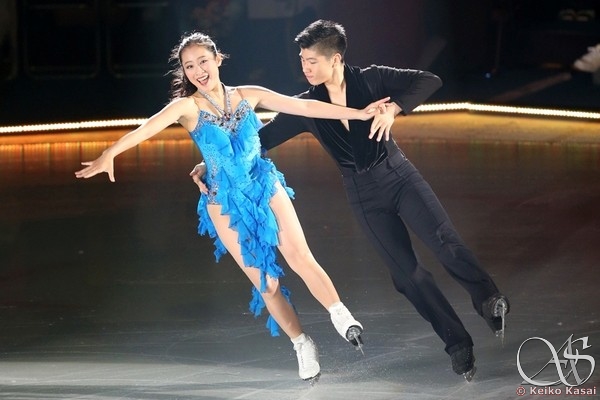 Two pairs performed in the show. Sumire Suto/ Francis Boudreau Audet are considered favorites for the 2018 Olympics, provided Francis can obtain Japanese citizenship on time. They performed wonderfully and very synchronized in their 3rd season together. I would say that among all the elements, their lifts were the most solid. The other pair, Riku Miura/ Shoya Ichihashi, was the Japanese junior champion last year. They seem to be improving in all the elements quickly.
Team Jingu Ice Messengers, which finished 13th at the World Synchronized Skating Championships 2017, provided the audience with a gorgeous performance. Their program Titanic was wonderfully choreographed; you could truly enjoy the various movements and beautiful balance between team performance and individual skills.
I will not fail to mention the two amazing guest skaters from Russia. World champion, Evgenia Medvedeva, skated to the soundtrack from Anna Karenina. Evgenia might be a little young to play the role of Anna, but her fantastic skating skills and stunning speed as well as consistent jumps and beautiful spins outweighed any such argument. Maria Sotskova was both charming and adorable to the Russian folk music Kalinka. She was fast, light as a feather and a joy to watch.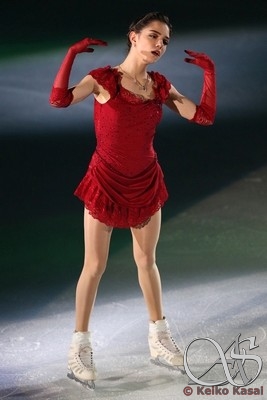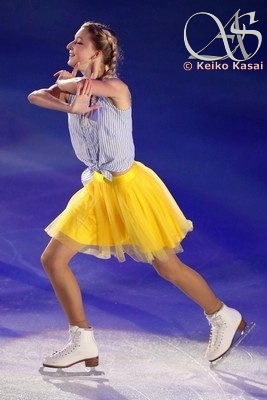 As you know, July is still off-season, so most of the skaters were not in top condition. Still the show was very enjoyable and exciting, maybe because most of the skaters performing were happy because they are considered the cream of the crop. Or maybe because the Olympic season is about to begin. Many of the skaters here will compete for a spot on the Olympic team from now on, a situation that made the show even more interesting. As you know, others in competition will join them in this exciting battle, like Yuzuru Hanyu, Satoko Miyahara, and hopefully Sota Yamamoto. Let's follow the battle and see how it unfolds.